The global economy is entering the hitherto unexplored territory, characterized by explosive monetary and fiscal stimuli, which have caused inflation to soar. In such a scenario, a former director of the investment bank JPMorgan believes that tangible assets such as gold are the ones that will emerge as winners.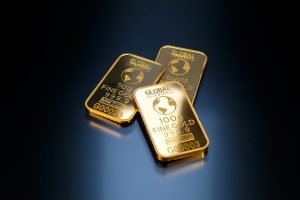 In an interview with Kitco News, Jon Deane, former JPMorgan executive, and current Trovio CEO noted that "the global economy is in uncharted territory. It is a scenario that has not been presented to us until now.
After each serious crisis that we have suffered, we have adjusted our economic theses, how the markets operate from the point of view of central banks, how we manage the economy for the future…".
In response to the Covid-19 pandemic, governments around the world, including the United States, have adopted supportive fiscal and monetary policies.
According to Deane, "there is an excessive amount of debt and interest rates close to zero all over the world. Debt is both at the corporate and individual level. And it will be a big concern if inflation gets out of hand . "
The main question is how governments are going to deal with inflation. "If the Federal Reserve starts raising interest rates in this scenario, the impact on the economy is going to be very significant. They have to walk very finely so that the rate hike does not affect the economic stability that they have managed to create with their measures", explained Deane.
Although the Federal Reserve maintains that inflation will only be transitory, the CEO of Trovio believes that it is caused by demand and that it is part of the problem: "the Fed has openly indicated that it has a flexible approach to inflation and that they are going to let it rise.
This is a risky decision because it is difficult to keep inflation under control once it has started to rise. And we are at a time when the risk is tilting towards rising inflation. That will push up asset prices, especially defensive-type ones like gold. "
Amid this uncertain panorama, Dean sees tangible assets as the clear winner, such as gold or commodities: "real, tangible and long-term assets are going to benefit, and gold stands out among them".
The former JPMorgan executive stresses that gold has held up well despite the threat to the precious metal from the appreciation of the US dollar: "Right now, the fair value of gold is between $1,800 and $1,900 an ounce.
There is a lot of uncertainty on the throne as to whether inflation will be transitory or whether it will continue. Last year, gold played its role as a haven asset. In 2021, the precious metal will be the protagonist due to its nature of protection against inflation.
According to Deane, the precious metal may reach new all-time highs again in the next 12-18 months, due to ongoing inflation.